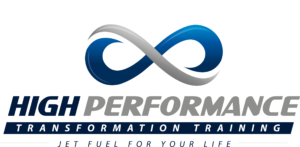 Are You Ready?
HPTT provides more than motivation by combining cutting edge information, transformational techniques and powerful personal development strategies from the fields of high performance, personal energy, neuroscience, epigenetics, positive psychology, human productivity, human influence, and other related fields of study to accelerate learning and help participants out-perform their history and live from and into their full potential faster. Registration for HPTT Live opens only a few times per year, so be sure to enter your name and email address in the box above to receive notification of program openings.
By attending High Performance Transformation Training LIVE You will learn how to:
Master your psychology so that you can live a conscious-driven, fully engaged and completely fulfilled life
Master your physiology so that you have the energy and stamina to accomplish your goals with passion, enthusiasm and quickness
Master your productivity so that you get more done in less time and exponentially increase your income while also enjoying more free time
Master your persuasive skills and the law of attraction so that you can effectively influence others to help you reach your goals and efficiently complete your projects
Master your purpose so that you consistently live on purpose and in congruence with your deepest desires and truest beliefs
HTPP is a fast-paced, entertaining, fun, experiential and extremely powerful program where Rick shares the latest cutting edge high performance breakthrough principles and teaches YOU how YOU can use these amazing tools to immediately begin to transform your life and rapidly achieve the goals YOU set for yourself in your career, finances, health, free time and other important areas of your personal and professional lives.